stone work
To On Point, stone has the potential to transform any area into a timeless artistic space.
With an old world approach, regardless of scale, every project starts with a unique focus in understanding the expectations of On Point clients. From start to finish, we strive to cater to the attributes that are unique to only your property by seeing that each design meets challenges and obstacles with care providing a new space to enjoy with others!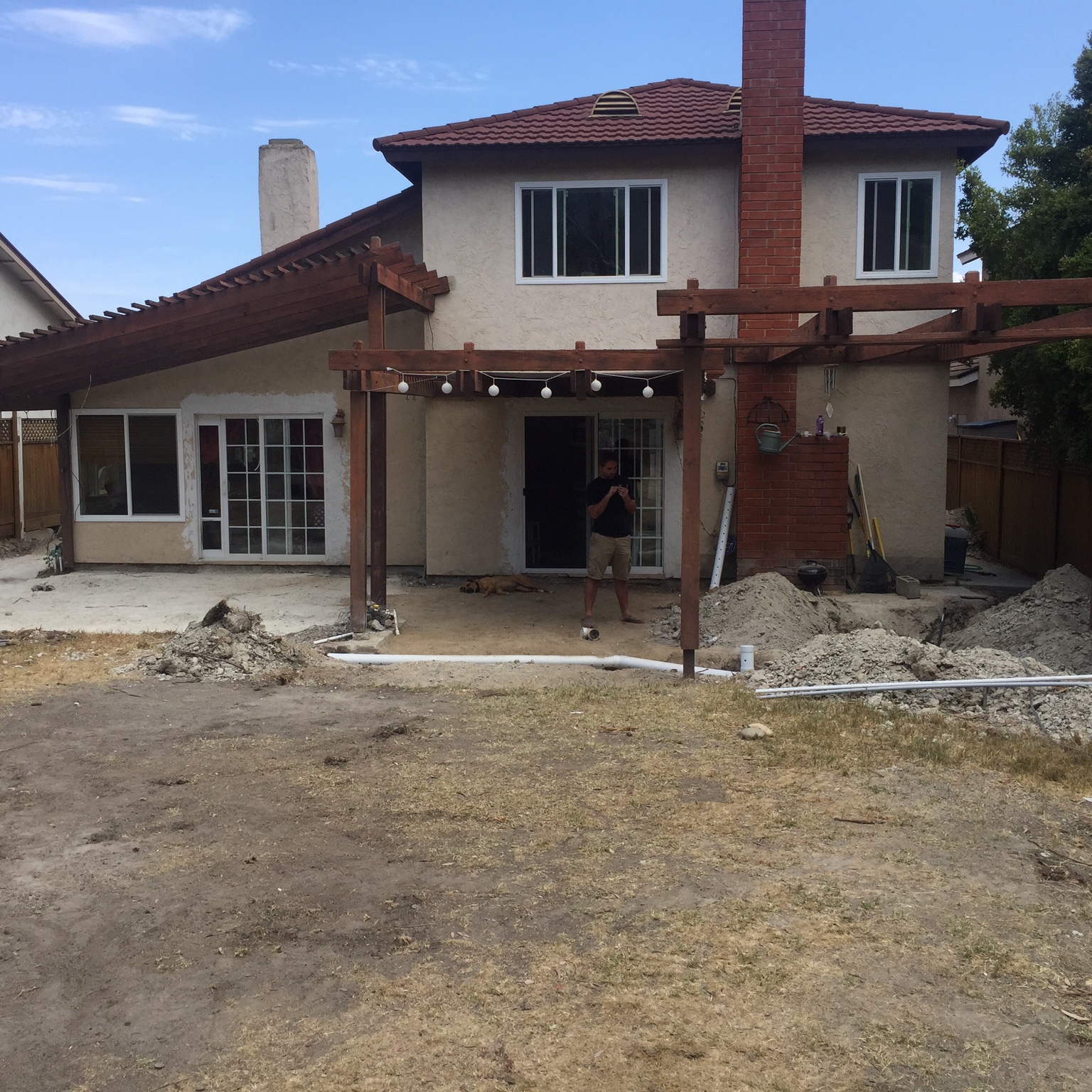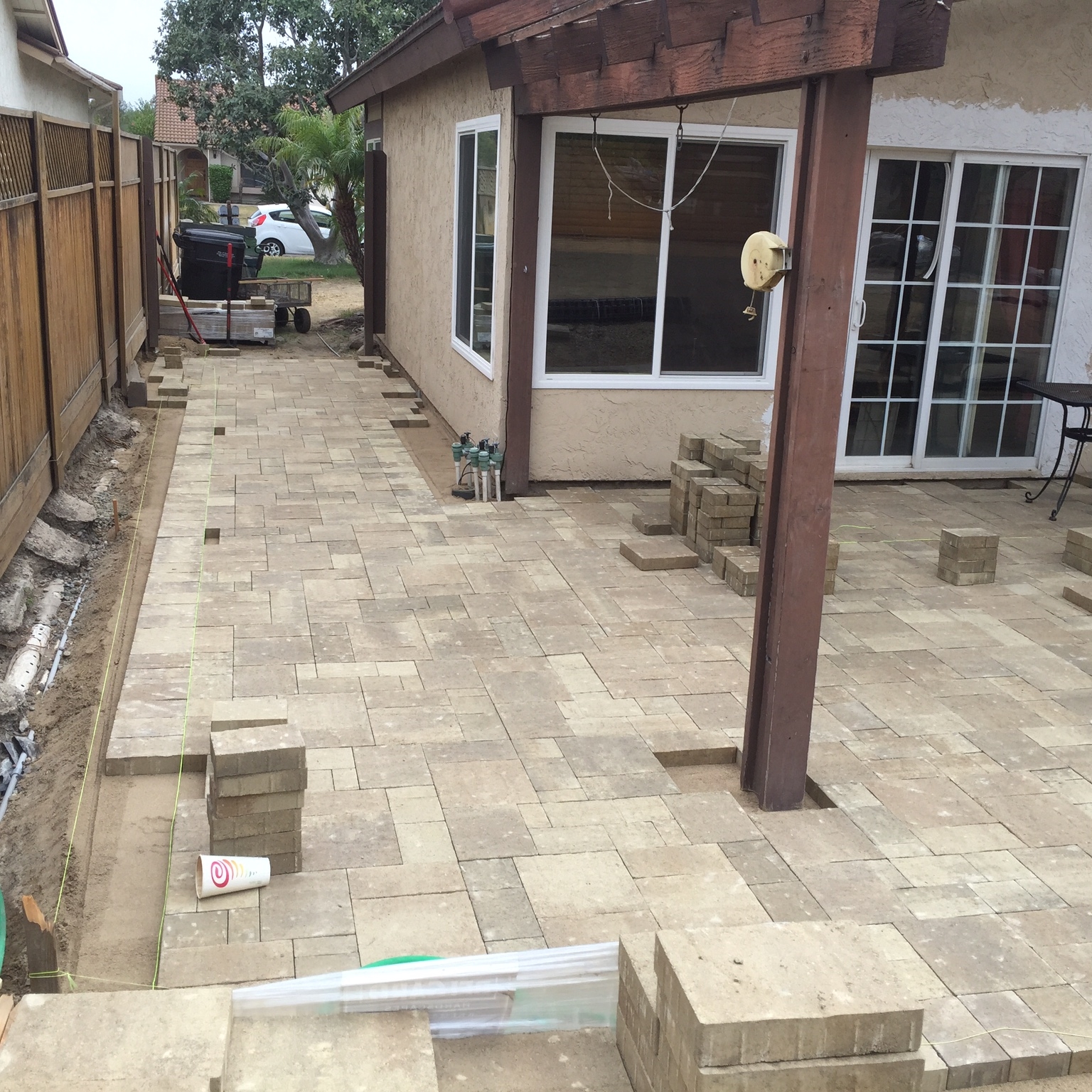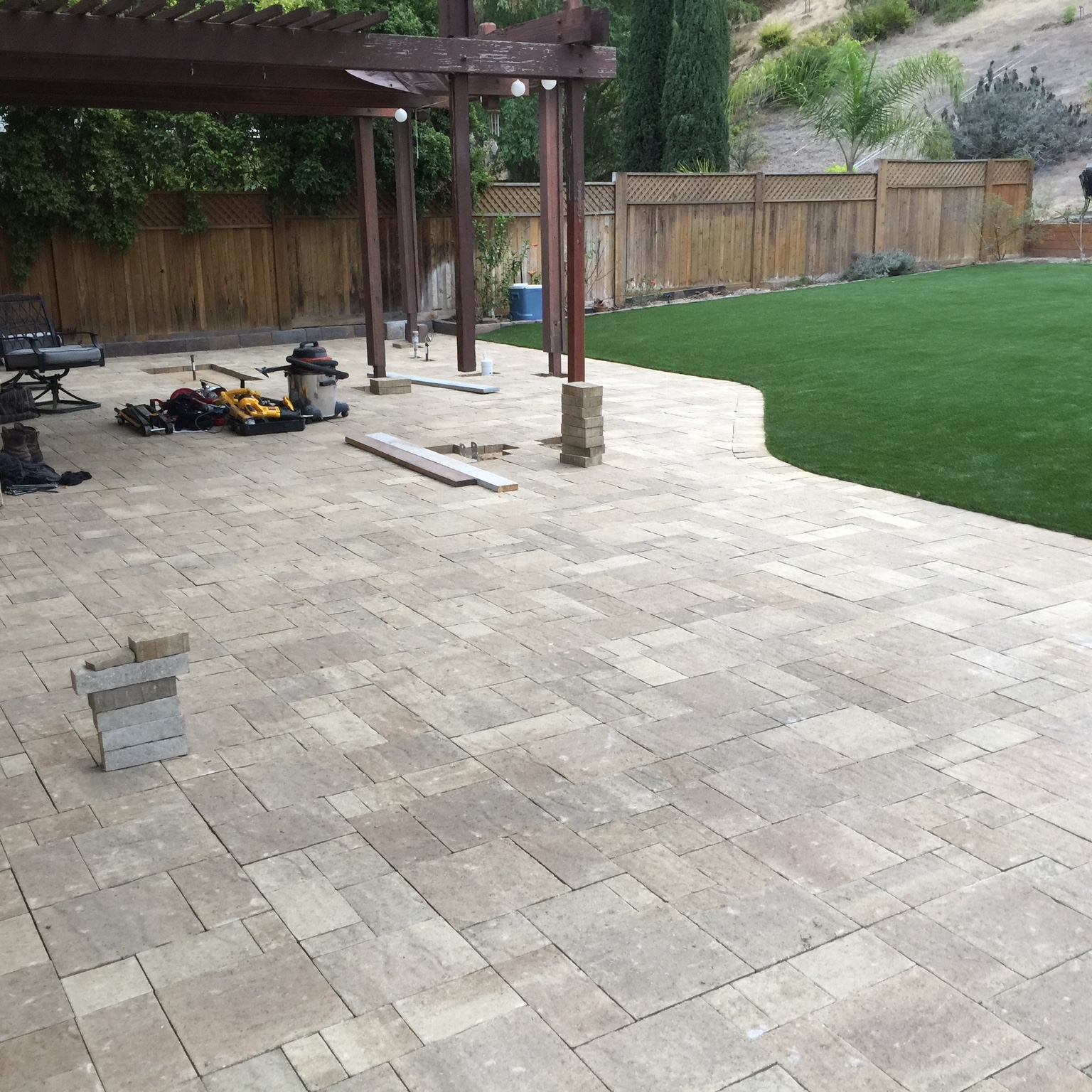 2015
San Diego, CA
robyn & jeff's patio
With three children and a very active dog, my brother Jeff and his family needed a comfortable, functional, safe space to run around during the day and to relax with the West Coast breeze at night. In preparation for Jesse's arrival, both Robyn and Jeff worked together for two weeks removing over 1,000 sq. ft (20 ton) of concrete along with running the proper lines to accommodate their anticipated gas fire pit and built in bbq, can't forget the wet bar too! This was a team effort with Robyn and Jeff over the course of two plus weeks.
After six days of preparation, with Jesse's experience and his brother Jeff's engineering background, the two worked sunrise to sunset addressing the many potential areas for water retention. Prior to On Point's involvement, Jeff, a model consumer, had the job priced out by many local companies and they all resulted in a design that would require an elaborate, mid-patio, drainage system. Although both agreed they would be functional, they also concurred; it just won't look good. They both knew they could work together to form a solution that would allow for the patio to conform to the needs of the site and the vision he and his wife had. We were able to transform their space from concrete slab to meticulously laid Belgard Catalina Slate pavers.
2011
North Falmouth, MA
JANIS & ANDY'S STONE STAIR AND WALL ENTRANCE
This family beach house had a railroad tie wall that was removed and rebuilt. To create texture and contrast, we used thermo-cut blue stone steps and Pavestone rumbled stone for the wall-rebuild. A much more visually appealing and supportive upgrade to the space.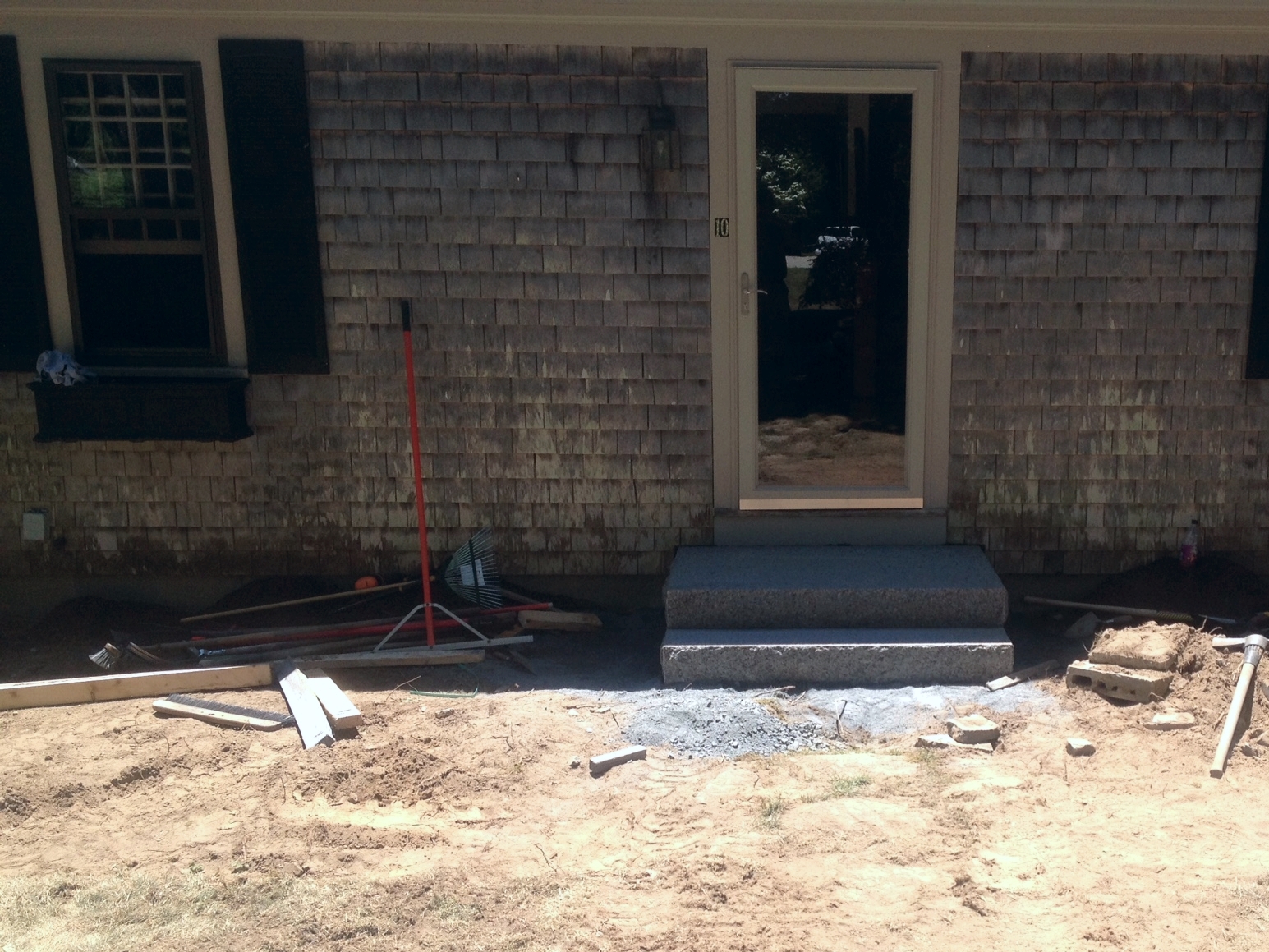 2014
West Falmouth, MA
MICHELLE'S NEW STOOP
We demolished and disposed of the existing stoop. Then we prepared a base and set a corinth pink granite step set.
2015
Dennis, MA
ON POINT/EARTH & STONE COLLABORATION
A joint effort in the installation of this outdoor space. On Point constructed the patio using Ideal™ cobble pavers and Earth & Stone designed and constructed the native stone wall's with custom, thermo cut, blue stone caps.
2014
Yarmouth, MA
LORI & RICH'S SPACE TO ENTERTAIN
With the desire for more outdoor space to entertain, this 525 sq. ft. patio with a 14' circular wood fire pit feature, did just the trick for their friends and family to enjoy the space on hot days and chilly nights!
2011
North Falmouth, MA
CAROLYN'S WEED FREE WALKWAY
Removal of weed laden, blue stone, walkway and construction of Pavestone™ cobble pavers. We used Polymeric sand, that when properly applied affectively turns into an outdoor grout. This holds the pavers together as well as helps to prevent weeds from growing between the pavers.
2013
North Falmouth, MA
DALE & JOHN'S PATIO
Design & installation of new patio with Techo-bloc Mista Random pavers. Located directly off their kitchen for easy access and a great solution to the lack of sunlight to maintain a robust lawn.